| | | |
| --- | --- | --- |
| News, Opinions, Resources, Archives & Forms | Legislation and Advocacy | Workshops, Calendar of Meetings, Events, Activities and Opportunities |
(Mouse over these options to see the drop down menus-more details are here.)


~~~~~~~~~~~~~~~~~~~~~~~~~~~~~~~


Remember, RTAC is

YOUR

independent voice for pension protection and enhancement. We are NOT part of the Chicago Public Schools nor the Chicago Teachers Union. We work with but are NOT a part of the Chicago Teachers Pension Fund.
~~~~~~~~~~~~~~~~~~~~~~~~~~~~~~~



*The best teachers are those who show you where to look, but don't tell you what to see!!!*



*When you talk, you're only repeating something you already know...but when you LISTEN, you may learn something new!!!*





*If you think you are the smartest person in a room, you are in the wrong room.*


(Anon)

~~~~~~~~~~~~~~~~~~~~~~~~~~~~~~~


Read about and contribute to our 'Legal Defense Fund' here.
~~~~~~~~~~~~~~~~~~~~~~~~~~~~~~~
Photos from our 93rd Annual Fall Luncheon are here.
Reserve Monday, May 18, 2020 for our 94th Annual Spring Luncheon.


Details to follow.




~~~~~~~~~~~~~~~~~~~~~~~~~~~~~~~


Please go to our Guestbook and leave your comments and suggestions.
~~~~~~~~~~~~~~~~~~~~~~~~~~~~~~~
To contact the Webmaster: Click here.

---
See a history of RTAC's actions and involvement for the benefit of ALL retirees here.
---
BEWARE OF THE RE-EMPLOYMENT LIMIT

If you decide to return to work within the Chicago Public School system, there are

VERY STRICT

limits as to how many days you may work. Going over by as little as ONE DAY can jeopardize YOUR ENTIRE PENSION.
It is YOUR responsibility to keep accurate track of the time/days you work for CPS!
For more information see this CTPF website page.

---
HELP RTAC HELP YOU!!!
PLEASE join our RTAC-ALERT Network. Members get the FASTEST UPDATES on pending legislation, often on the same day that events occur. Just click on RTAC-ALERT Network and give your name, e-mail address and zip code (this is to verify your RTAC membership). THE ONLY OBLIGATION IS YOUR PROMISE TO MAKE CONTACT WITH LEGISLATORS, if requested, on behalf of retired Chicago Public School teachers. The Alert Network's fast and massive responses have already earned the respect of legislators throughout the state, and constitute our first line of defense. Join NOW! Your help is urgently needed!


Remember too that EVERY contribution to RTAC COPE will help gain our objectives! Like it or not, MONEY TALKS Ė and, unfortunately, so does the absence of it!
---
Legislation That Needs Your Support if You Receive Social Security
Federal GPO-WEP Social Security Fairness legislation - January 2019 - New Legislation Introduced to Remove the Social Security Offset! Details here.


Where do the Presidential candidates stand on GPO/WEP

?

See this
Last update

9/21/19



---
If you have an IRA, there are rules you should be aware of.
Read this
Last Update 8/17/17

---
Know a Fellow Retiree in Financial Difficulties?
Check the Aid Fund website - crtaf.org.

---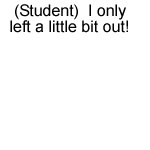 Fun things are here.
(If a frog double parked, would it be toad?)
Humorous (but true??) Cartoons are here.
Check your birth year for interesting information here.
(Enter your birth year, click the question mark and then sit back and watch.)

---
Useful household products are here.
(Are there other uses for Preparation H?)
---
PROPER E-MAIL PROTOCOL AND VIRUS AWARENESS
SEE THIS ARTICLE ON PROPER E-MAIL SECURITY AND PROTOCOL.


DO NOT

OPEN ANY ATTACHMENTS UNLESS YOU ARE CONFIDENT YOU KNOW WHO REALLY SENT IT!

---
Defined Benefits vs. Defined Contributions
Currently we have a defined benefit retirement plan where we are guaranteed our benefits for life. If some legislators get their way, new employees will work under a defined contributions retirement plan where the benefits are based entirely on how much was contributed.
Read an analysis of Public Pensions by the Center for Tax and Budget Accountability -- here.
If you would like to see how much you would have needed to contribute to a retirement fund to enjoy your current pension, click here and enter some data. Be aware that the projected total you have in your account when you retire must last for life - i.e. if your retirement account has $1,000,000 in it when you retire and you expect to live another 20 years, you can only withdraw $50,000 per year and the balance will continue to decrease until your account is completely depleted and you have nothing left to live on.
---
Looking for something to do?
Check out our EVENTS page.
The EVENTS page lists events of interest to all CPS teachers, active as well as retired.
The Events page contains direct links to over 100 area entertainment venues!
You might also like to check our VOLUNTEER, JOBS and OTHER OPPORTUNITIES pages.
---
For information and updates from the Chicago Teachers Pension Fund, click
here
.
Click here to see a list of delinquent Charter Schools.
---
Site Map and Links
Latest SITE update: November 26, 2019
Last

Advocacy

page update: October 12, 2015
Last Archives page update: January 28, 2019
Last Committee Meetings page update: October 29, 2019
Last CTPF information page update: October 31, 2018
Last Events & Activities page update: November 14, 2019
Last Forms page update: February 9, 2019
Last Home page update: November 26, 2019
Last Jobs page update: November 26, 2018
Last Just for fun page update: December 10, 2013
Last Legislation Update page update: July 15, 2016
Last Orientation page update: February 14, 2014
Last Other Opportunities page update: November 14, 2019
Last Pending Bills page update: June 1, 2019
Last Resources page update: October 25, 2019
Last Reunions page update: November 26, 2019
Last Samples page update: June 12, 2015
Last Volunteer page update: November 14, 2019
Last Workshop & Seminar page update: October 25, 2019

See our FUN page for more.


News, Opinions, Resources, Archives & Forms

Legislation and Advocacy

Workshops, Events, Activities and Opportunities


News Bulletins Go Green


The latest News Bulletin is available through this link as are many of the past News Bulletins.
Updated 12/6/18




---

The Archives of past legislation, stories and posts are here.
Legislation Update & Pending Bills
Illinois
Federal
RTAC supported legislation



---

Find your legislators

HERE
(Enter your 9 digit zip, 'Find Address' then 'Confirm Address')
The 2019 legislative calendars are available for both the House and Senate.
Updated 10/31/2019
Workshops & Seminars
Updated 10/25/19

---

Scheduled Board & Committee Meetings
(Most are open to the public but space is limited.)
Updated 10/21/19


---

Events & Activities
Reserve Monday, May 18,2020 for our 94th Spring Luncheon - Details to follow.
Spring 2020 workshops & seminars will be listed here.


Updated 11/14/19

Opinions and Editorials

supporting RTAC's position on Pension matters are here.

Become a 'Pension Fund Ambassador' (here) and print letters to your legislators about the economic impact of your pension (here).

Help Wanted
Westat is Seeking Field Study Staff to Administer a NAEP Study
People's Resource Center Needs a MOS Coordinator
Updated 11/26/19

The CTPF website is here, recent CTPF actions and information is here and the CTU website is here.


---

Alert Network


For more information about the Alert Network, click

here

or

join the E-mail Alert Network


Find Your State and Federal Legislators

here
Illinois Senators by district
Illinois Senators by name
Illinois Representatives by district
Illinois Representatives by name
Updated 1/10/19
Photos of visits to legislators
Updated 3/4/17

Volunteer Opportunities
Updated 10/23/19


---

Other Volunteer Opportunities
Dessert With Santa 2019
Mental Health First Aid Instructor Certification
Chicago Architecture Biennial Needs Volunteers
Updated 11/14/19
Fraud Alert/Identity Theft
Updated 5/13/14


---

Resources
Updated 2/15/18

How to Write Your Legislator
+ + + + + + +
Sample Letters
(and the addresses of media outlets)
Updated 6/12/15

A list of businesses and services that provide Senior discounts.
Updated 6/1/15
RTAC forms
Legal Defense Donations
Nomination for the Armstrong Award
Bylaws and Conflict of Interest Form
Updated 2/9/19

Advocacy
See Photos of RTAC members meeting with their legislators and at other activities.
Read a summary of the presentations at the AARP:NRTA conference in Washington D.C.
Updated 3/4/17

Reunions
Morgan Park Reunion Picnic Saturday, August 15, 2020
Updated 9/26/19