RTAC Member Workshops and Seminars
Last update 1/27/19
Back to the RTAC Home page.

~~~~~~~~~~~~~~~~~

The Fall 2018 RTAC Workshops and Seminars have been completed.
Watch this space for the Spring 2019 Schedule.
(
Past workshop summaries are here
.)
As a benefit of RTAC membership,
RTAC is pleased to be able to invite its members to participate in our future workshops and seminars.
These programs are provided to our members at no charge.
Space is limited to 20 participants per program. Please call (312) 750-1522 between 10:00 a.m. and 3:00 p.m. to make a reservation.
The sessions are held in the Garland Building Conference Room at 111 N. Wabash Avenue.
Unless otherwise listed, all programs begin at 10:00 a.m. and generally conclude before noon.
Tuesday, September 18, 2018

Smith Senior Living – Affordable Retiree Life in a Senior Residential Community

Meghan Luce will present information about the various types of access from which RTAC members can select – short term and long term rentals as well as permanent acquisition of a variety of floor plans at Smith which it provides to its residents.

Thursday, September 20, 2018
Better Benefits Family Group – Reviewing and Restrategizing Your Financial Planning for 2019
Michael Broadus and Michael Vasilou will inform RTAC members about a variety of strategies that they can utilize to maximize their financial well being.
Wednesday, September 26, 2018
Blyth and Associates – Planning for Your 2018 Tax Return
Bill Blyth and Carla Nitz will guide RTAC members on the key elements they need to address to prepare for their 2018 tax return preparation based upon a review of their 2017 tax status.

Wednesday, October 24, 2018
Re-positioning Your Qualified Financial Plans to Maximize Your Income
Ward Powell, the eponymous principal of the Ward Powell Group, a financial services agency, will explain how RTAC members can maximize their cash flows from their pensions, 401K plans, IRAs, and Annuities as well as assets in low interest bearing savings accounts and CDs. With the cost of living increasing,, RTAC members will want to avail themselves of this valuable information.

Wednesday, October 31, 2018
Addressing a Scary Statistic Successfully.
According to the U.S. Department of Health and Human Services, 70% of people age 65 and older will probably need to access long-term care services at some point. Unfortunately, Medicare does not cover long term care services or expenditures. Janice Axelrod will help RTAC members address this 'scary' scenario with a presentation outlining a variety of plans and strategies that can be accessed.

Watch this space for additional workshops or send a note to the webmaster to be included in our Workshop Alerts
~~~~~~~~~~~~~~~~~

All programs require advance registration and are open to RTAC Members in good Standing.
Please call (312) 750-1522 to reserve your place.
Due to space limitations, registration is limited to,

AT MOST

, 20 individuals for each program.

Unless otherwise indicated, all of the workshops take place the conference room of the Garland building at 111 N. Wabash.
---
Click CTU or CTPF to get information about or to register for their workshops.

---
Workshops by the Cook County Elder Justice Center
Please call the Elder Justice Center at (312) 603-9233 today to reserve your seat.
Thursday, February 7, 2019
End of Life Choices: Funeral Pre-Planning
~~~~~~~~~~~~~~~
Thursday, February 21, 2019
Long Term Care: Who Will Pay?
See the spring 2019 schedule
here
.
12:00 noon to 1:30 p.m
.Richard J. Daley Courtroom 2005
---
Summaries of recent RTAC workshops.

Quick summaries of the Spring 2018 workshops:
Implications of the New Tax Law for Your Financial Security.
April 12, 2018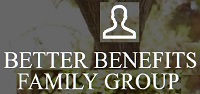 Michael Broadus and Michael Vasilou of Better Benefits Family Group, Inc. will present a program focusing on the impact of the December 2017 Federal Tax Law as it relates to 1) your retirement pension and 2) strategies you can use to protect your income

Smart Teachers Finish Rich April 18, 2018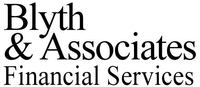 Blyth and Associates will provide a presentation that enables RTAC members to learn how to increase their retirement incomes in the new financial environment.
Life Plan Community Options - Senior Residential Housing Lifestyles April 19, 2018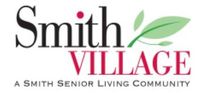 Megan Luce of Smith Senior Village will share information about various senior residential lifestyles, including rentals, independent living, assisted living which RTAC members can access as they consider and plan for their present and future housing needs.
April Showers Bring May Flowers – Spring Forward with Long Term Care May 22, 2018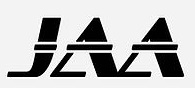 Janice Axelrod will provide a seminar on how to access long term care coverage effectively and reasonably, navigating coverage eligibility requirements, and how to identify, select, and secure an appropriate individualized option.
Health and Wealth Exit Strategies May 24, 2018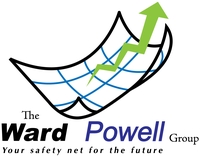 Ward Powell of Estate Plan Chicago will provide RTAC members with information about how to arrange and plan for the fulfillment of their final wishes regarding their health care and the protection and distribution of their financial assets.
---
Summaries of past RTAC Seminars and Workshops
| | | |
| --- | --- | --- |
| | Spring-2017 | 2016 |
---
Back to the top
Back to the RTAC home page
---